Lifetime Oil and Filter Service
Lifetime Oil & Filter Program
The Lifetime Oil & Filter Program is a scheduled maintenance that includes oil, filter, and a multipoint vehicle inspection done by a licensed technician for as long as the customer owns the vehicle. There are several coverages to choose from to fit your driving habits and your vehicle's specifications. Plans are available for both new and used vehicles, as well as leased vehicles.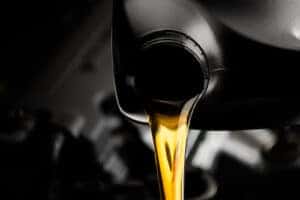 Plans Available

Multi-point Vehicle Inspection is helpful to ensure the safe operation of your vehicle and potentially saving you hundreds of dollars by catching a small problem before it becomes a large problem. This includes the inspection of:
Exterior Light
Drive Belts
Windshield Washer Fluid
Head Lamps
Brake Lines
Engine Coolant
Horn
Constant Velocity Belts
Air Filter and Breather Element
Wiper Blades
Transmission Fluid
Tire Inflation
Differential Fluid
Emergency Brake
Brake Fluid
Exhaust System
Power Steering Fluid
Why Lifetime Oil & Filter Program is for you
It's good as long as you own the vehicle, even long after the financing ends.
Protects you against increasing oil change prices.
Plan can save you hundreds if not thousands of dollars over the lifetime of the agreement.
Service at any Lithia-owned store.
With the Multi-Point Safety Inspection, our technicians have the opportunity to diagnose small problems before they become big ones.
Peace of mind, knowing your vehicle is well maintained.
Maintenance records are kept by our service facilities.
By entering you agree to be contacted by phone or email for marketing purposes.